TIMES BALI, JAKARTA – Nopita Nurhasanah, an outstanding Indonesian participant in PPI Dunia, demonstrated her commitment to volunteering at Euro Skills 2023 in Poland. Every two years, World Skills Europe organizes EuroSkills, the largest event in Europe concentrating on vocational education and skills development.
This event attracts over 32 member nations. This event is also eagerly awaited by hundreds of participants from all over Europe to compete and prove their superiority in various skills such as economics, robotics, culinary, and others.
The eighth iteration of the Euro Skills tournament was held in Poland this year. Resti Nopita was given the opportunity to take part in this activity as a volunteer during the European summer vacation. The student, who is studying a Master of Economics and International Affairs in Romania, and her classmates completed fundamental training covering a variety of topics as part of the preparations.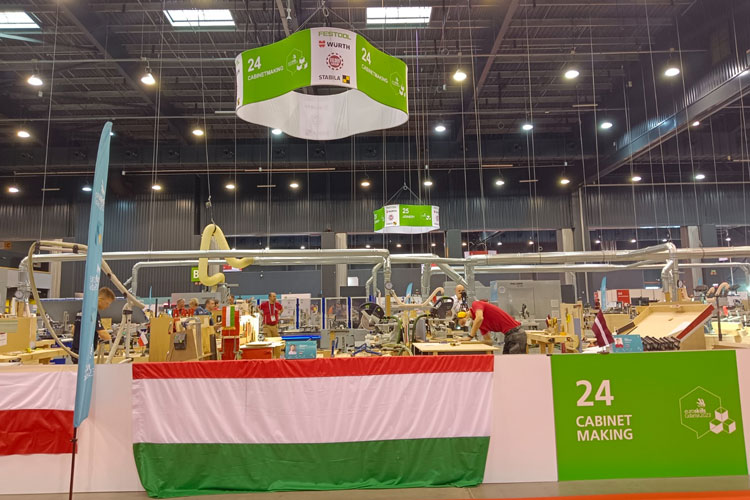 The real situation of the Euro Skills 2023 (PHOTO: Resti Nopita/PPI Dunia)
The training covered psychology, communication, and first aid. Additionally, the participants will be taught the value of occupational safety and given the chance to learn about the terrain of the competition region with the help of local organizations.
Get a spectacular experience
Out of 71 volunteers, Resti Nopita had the opportunity to step up to the platform and speak on behalf of the 120 volunteers who participated for the event. Together with her partner, she proudly waved the Euro Skills flag to signify the start of the tournament.
There were two main venues used for the Euro Skills 2023 event such as the Polsat Plus Arena Gdansk Stadium and Amber Expo. The competition runs from September 5 to September 9, 2023. Poland's leading artists also graced the event such as Dj Groome, Tetiana Galitsyna, and Tony Dream.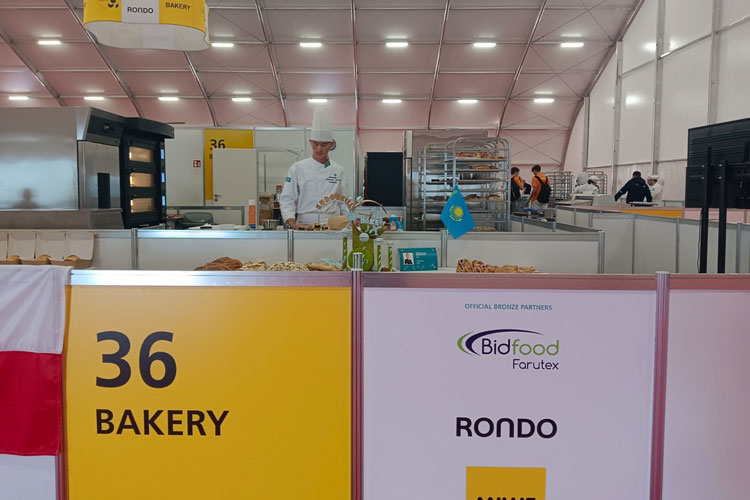 Culinary booths at the Euro Skills 2023 event. (PHOTO: Resti Nopita/PPI Dunia)
"I am proud to be part of Euro Skills this year, and it is a meaningful experience for me to be involved in this international event. Also, this event trained me to be able to work in a team with a multicultural work environment," Resti Nopita said on Sunday (17/09/2023). Also, Resti had the opportunity to accompany the team from Kazakhstan. But they only managed to place in the top 4, and took home six medals.
On the last day of the event, the Polish youth performed a traditional dance to conclude Euro Skills 2023. The winners of the competition were also announced such as Sweden, followed by Germany, France and Austria. Resti Nopita's active participation in Euro Skills 2023 Poland is concrete proof that passion and commitment bring valuable experience.
In addition to enrich international experience, this PPI Dunia member managed to expand her network and gain new insights through friendships made during the Euro Skills 2023 event in Gdansk, Poland. (*)
| | |
| --- | --- |
| Pewarta | : M. Ade Nur Alfian (PKL) |
| Editor | : Khodijah Siti |